SMOKED BEEF POT ROAST AS A SLICER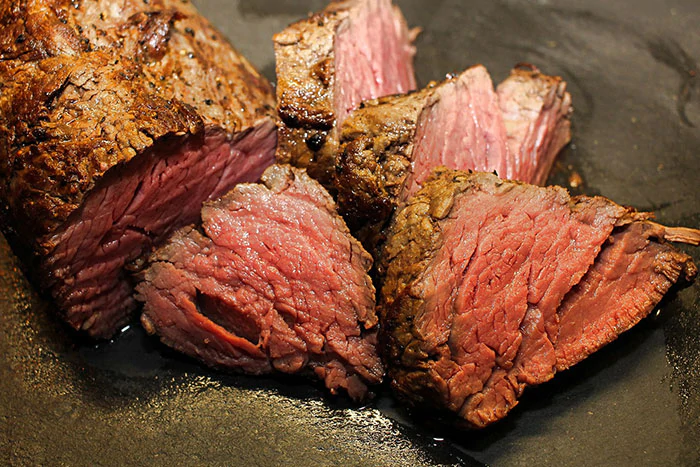 INGREDIENTS
roast
2 tbsp sugar
1 tbsp kosher salt
1 tbsp ground black pepper
1 tbsp garlic powder
1 tbsp smoked paprika
1 tsp cayenne pepper
 INSTRUCTIONS
Drizzle roast with maple syrup and apply rub.
Randomly insert garlic chunks into roast approximately 1-2" deep.
After initial warmup/skoming of the grill, increase temp to 450°F.
Set roast on grate in roast pan and fill bottom 1/2" with beef brothand red wine.
Roast at 450 °F for about 30 minutes.
Remove roast.
Drop cooking temp to 225°F.
Replace the roast and cook your desired temp. 130°F for med rare.
Tent for 5-10 minutes and slice away.
---