SMOKED SALMON WITH SWEET & SPICY GLAZE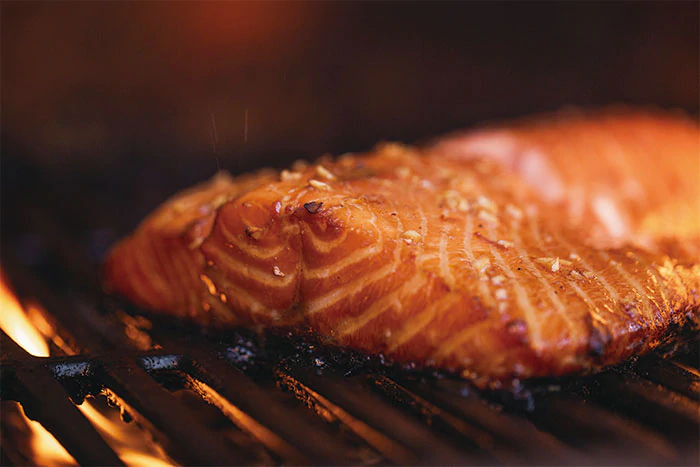 INGREDIENTS
1 lb. salmon fillets
1/2 tsp. pepper
1/4 tsp. salt
2 tbsp. sriracha 
2 tsp. honey
2 tsp. chili sauce
1 tsp. lime juice
1/2 tsp. fish sauce
INSTRUCTIONS
Preheat your wood pellet grill to 350 °F. 
Sprinkle the salmon with salt and pepper. 
In a bowl, whisk together the sriracha, honey, chili sauce, lime juice, and fish sauce. 
Once the grill is hot, place the salmon on the grill and leave for 15 minutes.
After 15 minutes, brush the salmon with the sriracha chili sauce and keep cooking for 5-10 minutes. The salmon should be firm to the touch and crispy on the edges. 
Serve hot! 
---