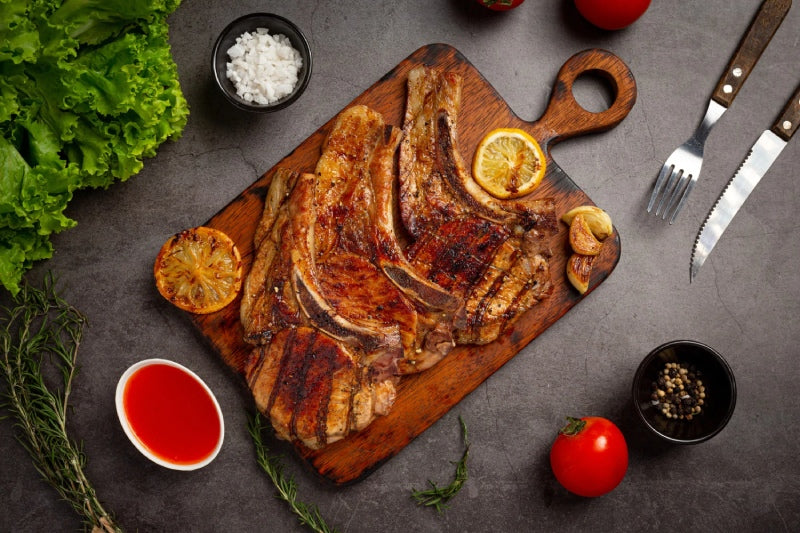 INGREDIENTS
1 tablespoon kosher salt
1/4 tablespoon ground black pepper
1/2 tablespoon ground cumin
1/4 teaspoon of each herb: sage, rosemary, thyme
6 10- to 12-ounce pork chops, bone-in
2-3 tablespoons olive oil
INSTRUCTIONS
Set your Z Grills temperature to 450 °F and preheat, lid closed for 15 minutes.
Combine the salt, pepper, cumin, and herbs in a small bowl.
Pat the chops dry with paper towels and season both sides with the seasoning mixture.
Coat the seasoned chops with olive oil.
Place pork chops directly on the grill grate and cook for 30 minutes, flipping once halfway through. Cook until they reach an internal temperature of 140 °F.
Transfer the pork to a cutting board. Let it rest for 5 to 10 minutes before serving.
---