HONEY SRIRACHA CHICKEN WINGS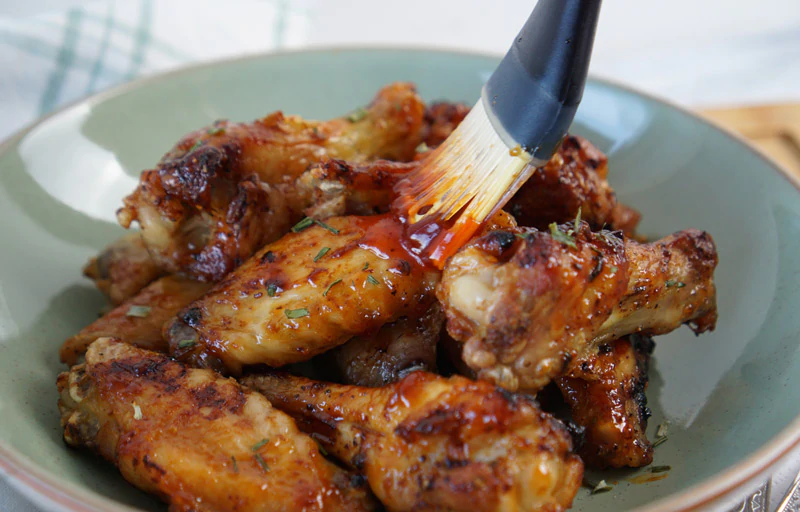 INGREDIENTS
2 lbs. chicken wings
½ cup Sriracha
2 tbsp. sesame seeds
2 tbsp. sesame seed oil
3 tbsp. Honey
¼ cup sugar1 stalk green onion, chopped
Salt and Pepper
INSTRUCTIONS
Preheat your grill to 400 °F.
Season your wings with salt and pepper.
Place the wings in the preheated grill and cook for 25 to 30 minutes (turning occasionally), or until they measure 170-175 °F.
Combine Siracha, honey, sesame seeds, sesame seed oil, and sugar in a sauce pan.
Bring the mixture to a simmer. Let this mixture cool for at least 30 minutes.
In a large mixing bowl, toss wings thoroughly together with the sauce.
Top with chopped green onion and enjoy!
---