GRILLED CAULIFLOWER WINGS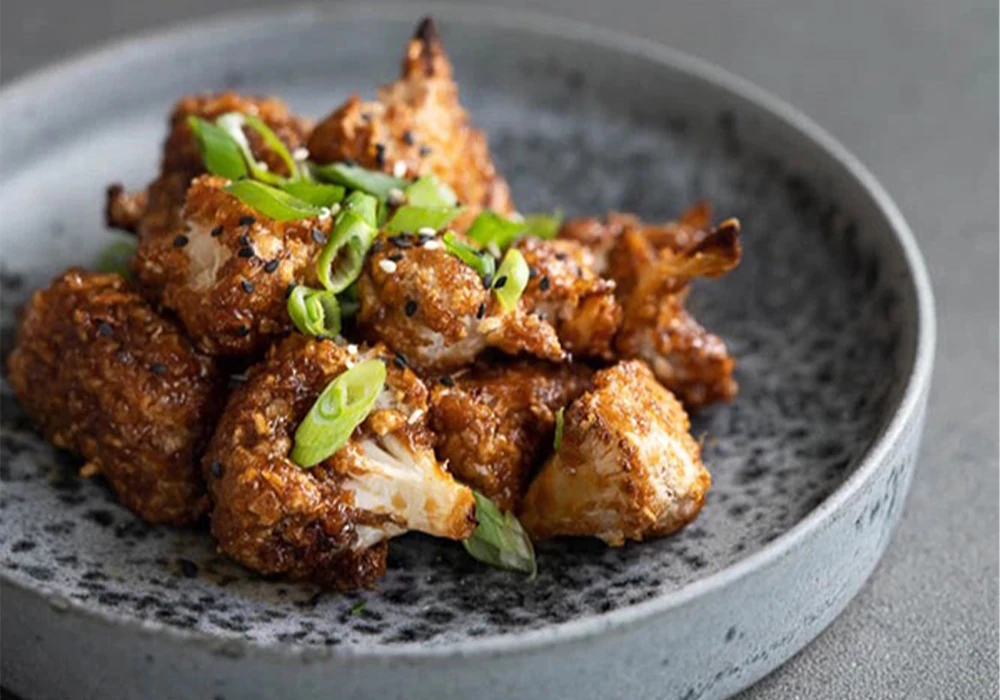 INGREDIENTS
1 head cauliflower
1–1/2 cup flour
1–1/2 cup sparkling water
2 tablespoons olive oil
2 tablespoons corn starch
2 tablespoons chicken rub
1 teaspoon kosher salt
2 cups panko breadcrumbs
INSTRUCTIONS
Preheat your Z Grills pellet smoker to 450 °F.
Chop the cauliflower into florets. 
Whisk together the flour, water, olive oil, cornstarch, chicken rub, and salt. 
Dip the cauliflower florets into the batter one at a time, shake off any excess, and then dip each floret into the breadcrumbs.
Grill for 25 minutes or until golden on top. 
Serve with sauce or your favorite dipping sauce.
---